Deck Cleaning and Patios
Decks and Patios
Here in the Northwest we are plagued with Moss and Algae which will grow on virtually all exterior surfaces. . Not just Moss and algae but basic dirt and grime can also affect health of your deck not to mention how it looks.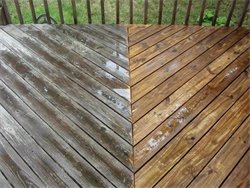 Why Does Your Deck Need Protection?
The wood on your porch or deck can take quite a beating. Rain, snow, and the sun's rays can quickly destroy the looks and condition of your porch or deck. Constant rain in the Portland area can shrink and expand the wood, causing it to crack, check, and split.
In addition, UV rays can damage the surface of wood, causing it to look dull and gray. Protect your deck by scheduling a Deck Cleaning, Staining & Sealing service today.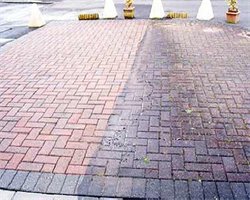 Rose City Pressure Washing, LLC provides the following deck cleaning & restoration services in the Portland OR area:
Deck Stripping
Deck Cleaning
Residential Deck Cleaning & Deck Restoration
Commercial Deck Cleaning
Deck Staining
Rose City Pressure Washing LLC is an aggressive advocate for LOW COST ECO-FRIENDLY Solutions. We use only the Safest techniques and Ecologically Safe Cleaning Solutions to bring back that "Like New" appearance you can be proud of.

The use of LOW PRESSURE on sensitive areas such as Shingle Roofing and Wood Siding will protect your home from un-wanted damage that strait forward high pressure washers can cause. So there is much less risk involved than with traditional power washing.
Written By:
Rose City Pressure Washing