Storefronts and Entry Ways
Your storefront and entryway can speak volumes about your business.  It can translate to a customer whether or not you care about their business, and could possibly determine whether they return.  Why take that chance?
Rose City Pressure Washing, LLC provides professional, cost-effective, eco-friendly solutions for business owners with store fronts and retail entry ways.  We can clean your store front during off-peak hours, leaving a fresh, clean building that will result in more foot traffic.
Rose City Pressure Washing, LLC Provides Annual Cleaning Schedules with DEEP DISCOUNTS for repeat business.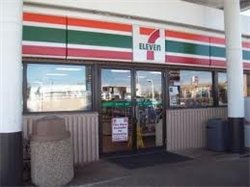 Rose City Pressure Washing LLC is an aggressive advocate for LOW COST ECO-FRIENDLY Solutions. We use only the Safest techniques and Ecologically Safe Cleaning Solutions to bring back that "Like New" appearance you can be proud of. The use of LOW PRESSURE on sensitive areas such as around Glass, Awnings and Wood Siding will protect your store front from unwanted damage that high pressure washers can cause. Using this method is less risky than the use of traditional power washing.
Written By:
Rose City Pressure Washing