Graffiti Removal
GRAFFITI REMOVAL FROM THE FOLLOWING SURFACES:  Our Graffiti Removal Solutions penetrate deeply into brick, mortar, masonry, cement, concrete, stucco, terrazzo, pavers, porous tile. Natural stone surfaces such as granite, marble, sandstone, rocks, both porous/rough or polished. Also effective on: glass, ceramic, porcelain, glazed tiles, grout-virtually anything porous. These solutions dissolve and loosen ALL TYPES OF TAGS, and in many circumstances, simple water hose pressure will do the job.
GRAFFITI REMOVAL FROM METAL SURFACES:

Metal surfaces have a tendency to be left with a slight lightened marking after removal, although this depends on the depth of the color of the metal. Most other surfaces are left looking as they were before the graffiti.
Once the graffiti has been removed, a clear protective coating can be applied making the removal of any future graffiti much easier and more cost effective.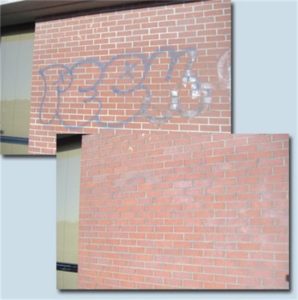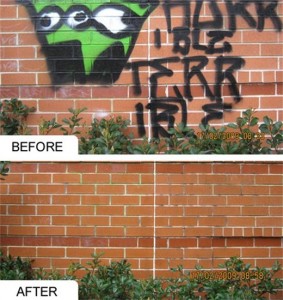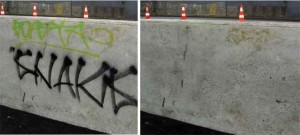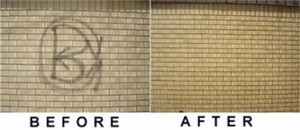 Written By:
Rose City Pressure Washing