Keep Your Garage Clean The Easy Way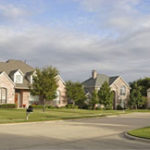 A clean garage is not only a matter of esthetics or extra space for your vehicle. Having a clean garage can also reduce the risk of serious injury and potential fire hazards as well. The hardest part of the clean up efforts is often the organizational process. You need a plan in order to have a successful clean up. First, start by finding bins that you can put things into. Next, label the bins, "keep, throw away, sell, and donate." Proceed by filling the bins with items.
Having a garage sale at a later time or listing online ads are a fantastic way to earns some extra cash for some of your unwanted items. Donate all things your not going to sell and all the items that did not sell in your sale to a local charity, so they do not end up back in your garage as clutter.
Investing in some type of storage or organizational unit is a great way to ensure that your garage stays clean after all of your hard work. Also, labeling items in your garage can save time and space by making things in your garage easily available. Plus, all your stuff in your garage will now be stored away nicely when not in use. Planning a yearly community garage clean up event is a fun and innovative way to get others in your neighborhood involved too. Cleaning your garage can be fun and easy if you commit to a good plan.